After registration you need to download files for playing in RPG-club "Russia":
It's better using Download Master for downloading files
1. Download Freya High Five part 5 game client
Details >>>
2. Download RPG-club UPDATER
Details >>>
3. Install the UPDATER
Open the archive with WinRar program:

Then place the files fron archive into the game filder on your computer (Example: D:\Games\Lineage2HF).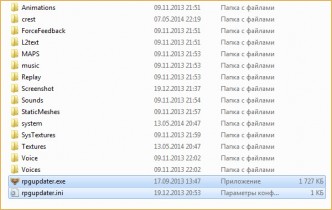 4. Update the client with the UPDATER
Details >>>
+ RPG-club PATCH (for High Five)

Details >>>
+ RPG-CLUB TRADE BOT
Bot (for High Five) can be found at address
bot.rpg-club.com
Bot uses MS Silverlight, you may need Internet Explorer browser.
Follow the instructions on the page!